Niotik Portfolio
Web Design / SEO Success Stories
WhatsGaming: SEO Services
Website URL: https://whatsgaming.net
Keywords: FIFA Coins, Buy FIFA Coins, Crediti FIFA, Crédits FUT, Monedas FIFA, FUT Coins, FIFA 21 Coins, FIFA 22 Coins
Project details: The site was in a very bad situation when Niotik took over its SEO. We increased the site's organic traffic to 500% in a very short time. Over the course of two years, we consistently kept the fight against badass competitors and in 5 languages we beat most of them. For English, Italian, French, Spanish & Arabic keywords we were on page one of Google.
Here's the graph showing the site's traffic in 2021-2022 compared to previous year: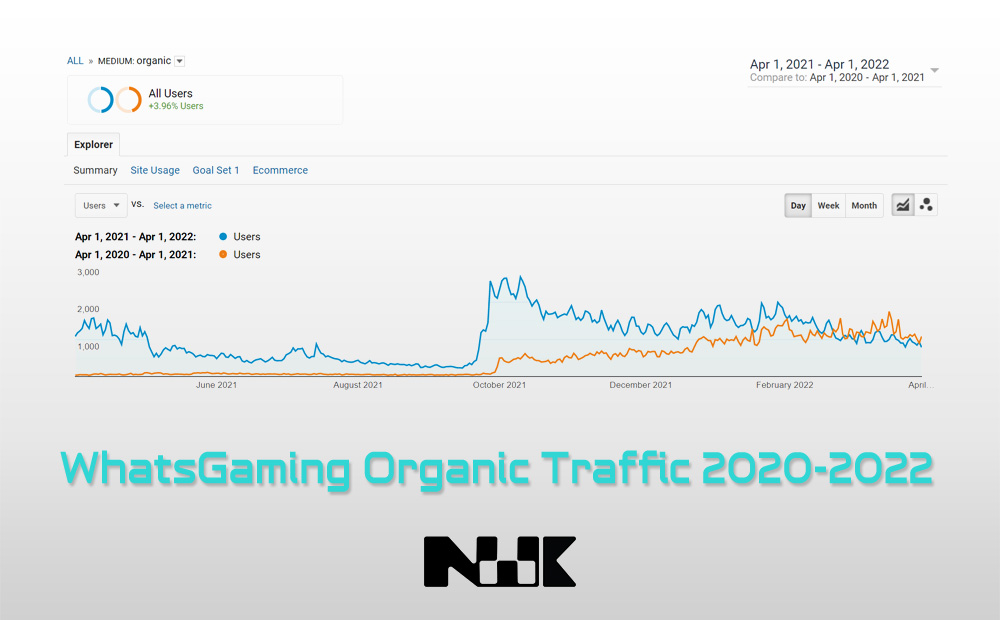 MyDGN: SEO Services
Website URL: https://www.mydgn.com
Keywords: Sell FIFA Coins, Sell FUT Coins
Project details: A smaller SEO project for Niotik, but it was an instant success! We were able to bring the site to the top of first page of Google for the target keywords.
Here's the graph showing the site's latest keyword positions via Google Search Console: